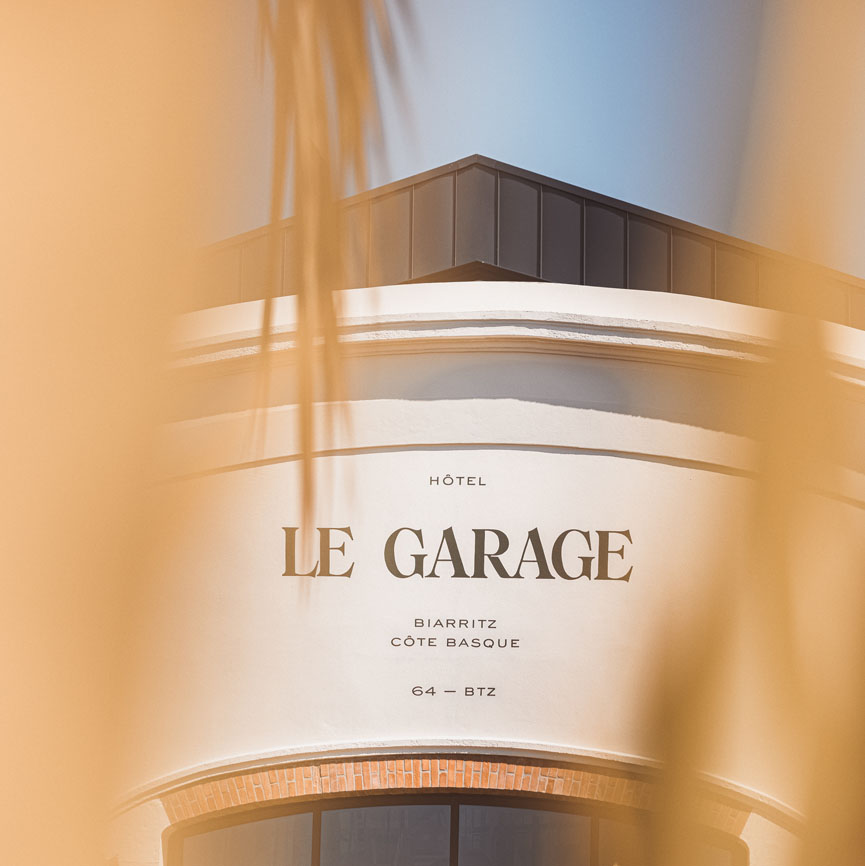 The location, the hotel
Discover a new gem in the South West of France, Le Garage, a luxury seaside hotel in Biarritz, which dazzles in one of the most beautiful regions of France – the Basque Country. From the top of a cliff Le Garage stands by the coast for a timeless stay.
Experience an extraordinary stay in this exceptional setting…
…that sophistically combines comfort, trendiness and simplicity. Inhabiting the soul of an old garage, the refined architecture and decoration blends into the local environment to create an ambiance of relaxation. The hotel's swimming pool is an extension of the urban lifestyle in Biarritz as well as a refelexion of the intensity of nature and the ocean that surrounds it.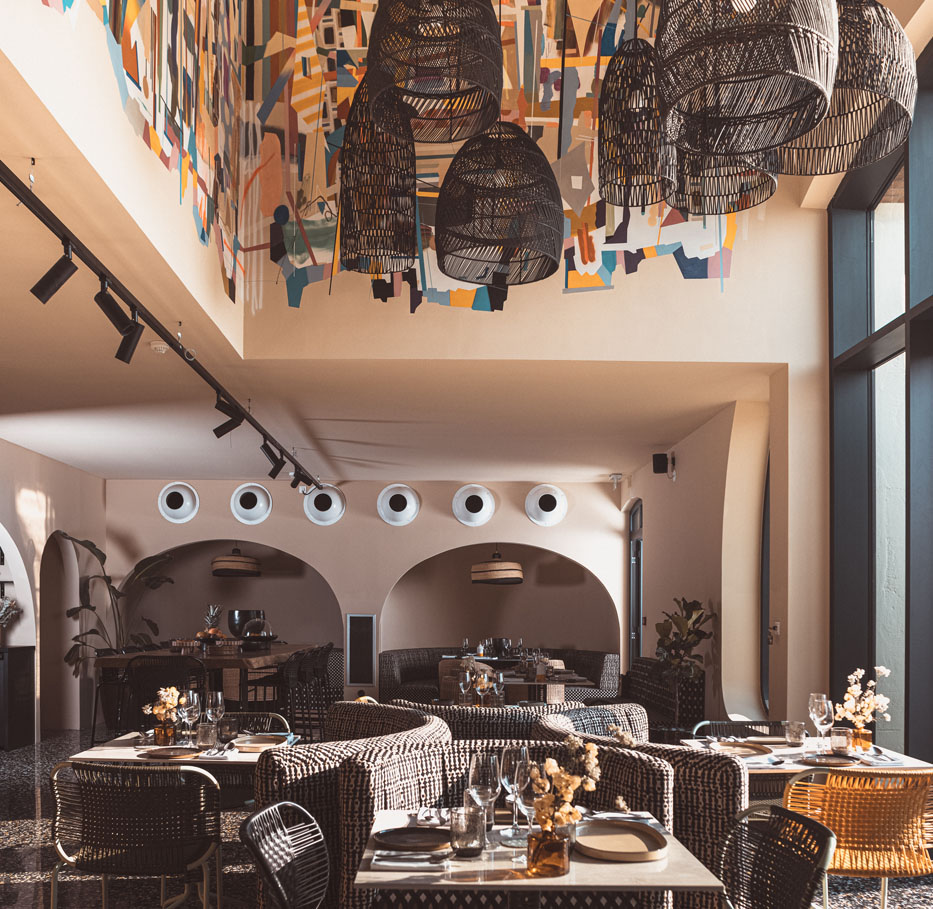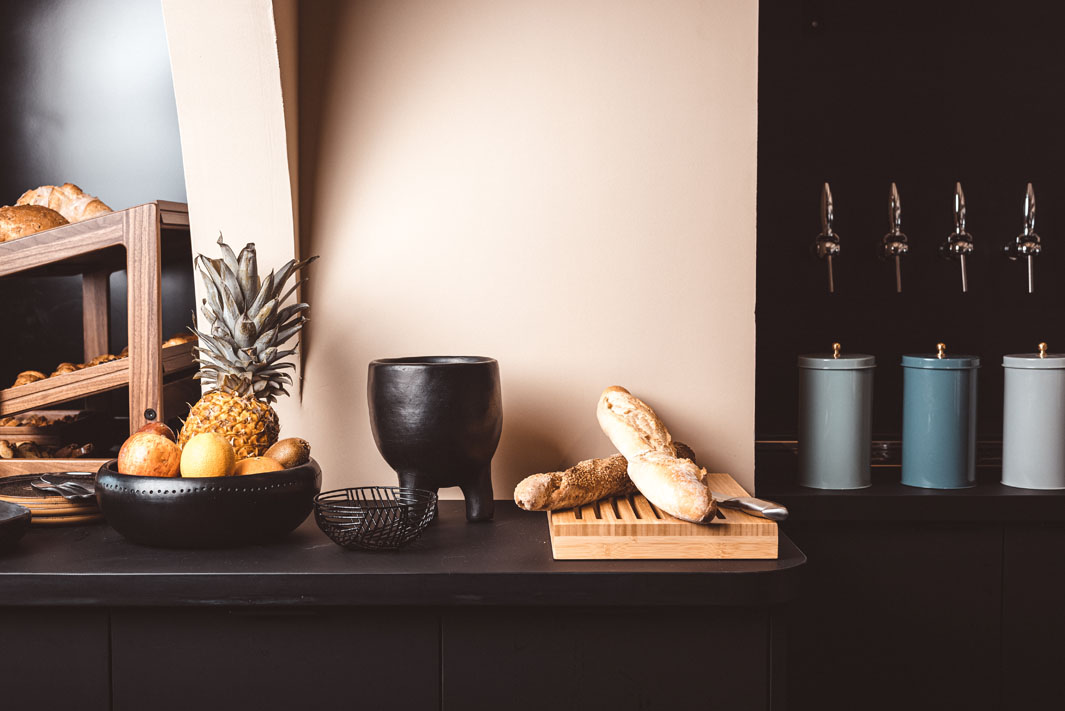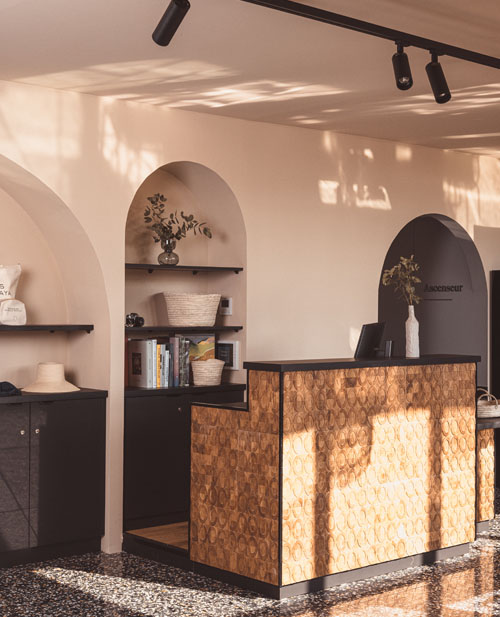 Le Garage Hotel in Biarritz invites you…
…to give a second life to an old garage that housed the most beautiful vintage cars of the Belle Époque. Entirely renovated into a luxury hotel with a garden and a swimming pool, it flaunts a neo-retro look, exuding irresistible charm and an uninhibited, avant-garde spirit. This Boutique Hotel in the Basque Country, is ideally located on the cliffs, in front of the Atlantic Ocean and near Miramar beach.
This upscale Boutique Hotel in Biarritz can be found along the coastal road…
…from Anglet to Saint-Jean-de-Luz, where it revolutionizes the hospitality industry and shakes up preconceived ideas. The building epitomises exceptional architecture with its arch-shaped facade and its curved interior, which has been renovated in a raw, yet refined fashion. The latter allows the industrial style to merge with the soft and natural materials associated with a holiday vibe. The lobby and the dining room overlook the heated outdoor swimming pool, while common areas are open and ample to make one feel at home.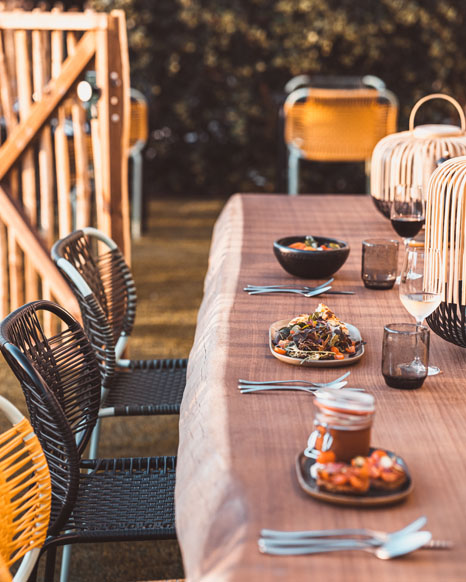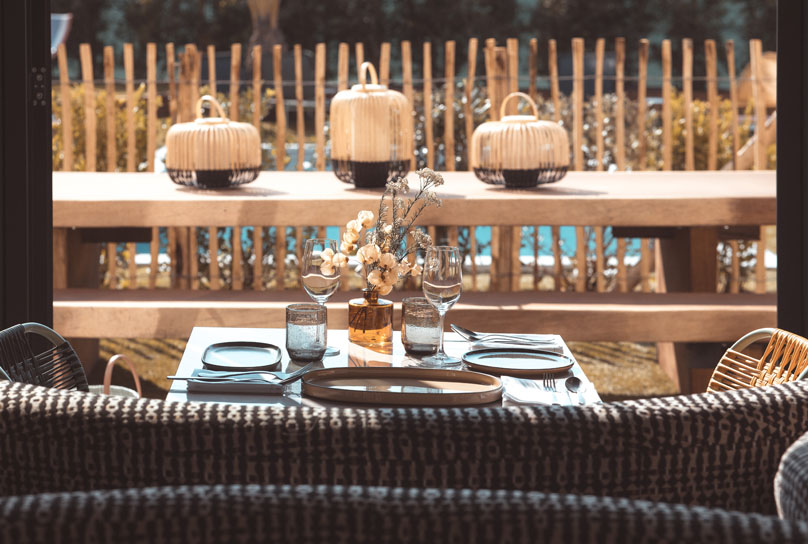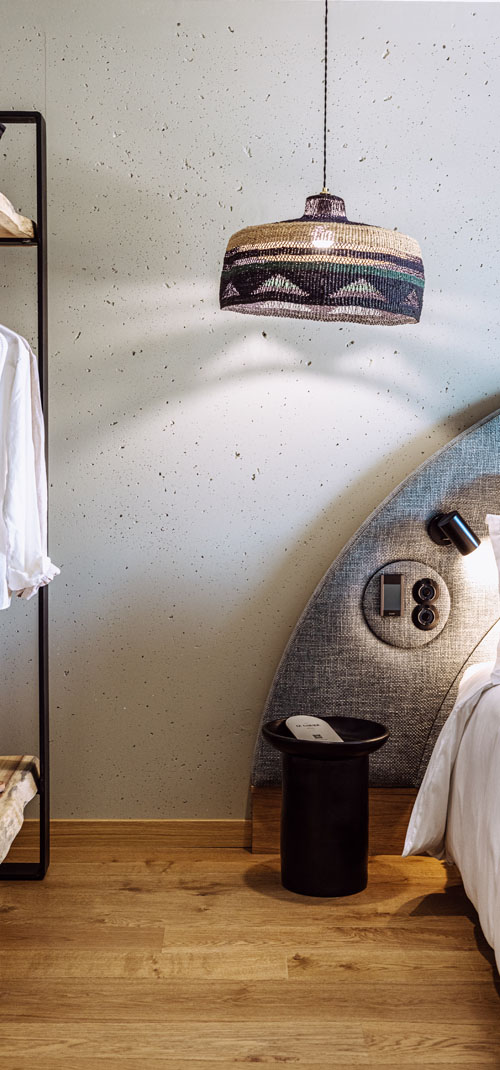 Bright and spacious, the 27 comfortable rooms and suites…
…and superb bedding, have a soothing and sunny decoration – from the materials to the furniture that mix design classics and more industrial details. There's a tangible ambiance of insouciance between surfing and relaxation, which takes advantage of the exceptional geographical location and the stunning Basque Coast. From the ground floor, to the first and second floors, the comfortable double rooms with private terraces have modern terrazzo bathrooms with showers, rooms for a family vacation which are carefully designed to preserve everyone's privacy, and finally, on the top floor, suites with king-size beds, pretty copper tubs and breathtaking panoramic views.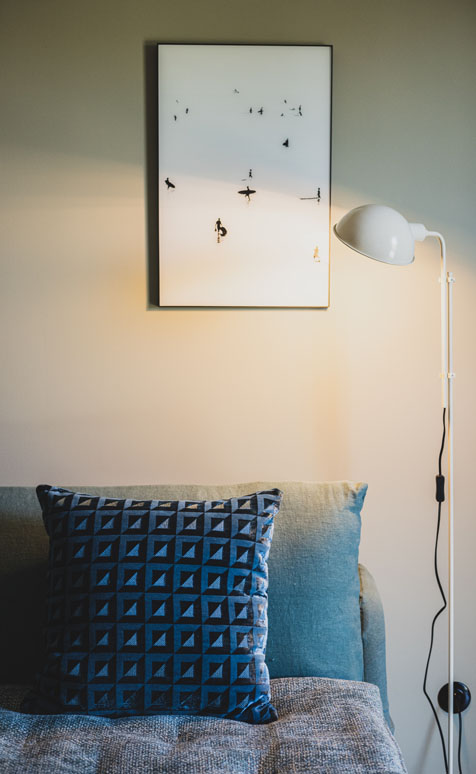 Le Garage Hotel in Biarritz is like an open house…
part luxury hotel with absolute comfort, as well as a holiday home that allows you to relax and to feel at home. On your private terrace, inhale the sea air and let yourself be swept away by a sense of well-being. Then put on your jelly sandals or flip-flops and grab your hat to explore the sandy beaches in our backyard.