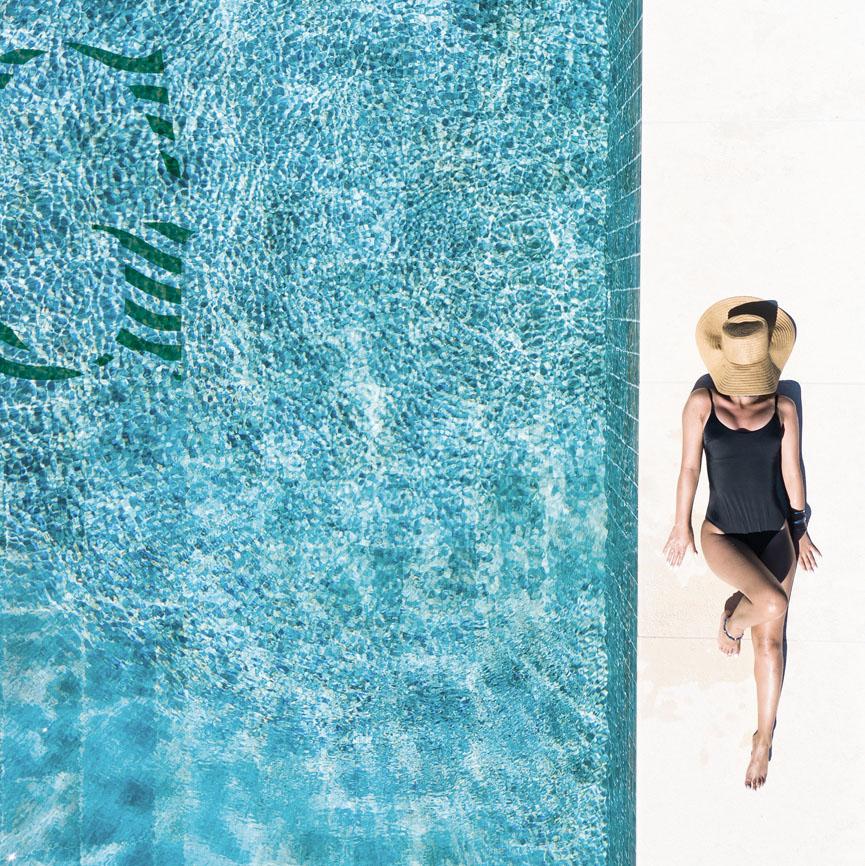 The swimming pool
Le Garage Hotel is like a small, urban sanctuary in Biarritz with the advantage of having a heated, outdoor swimming pool on the Basque Coast. The outdoor pool is open daily from May to October. It's the ideal alternative to escape the frenzy of Biarritz in summer, the hotel swimming pool invites you to relax after a lively round of golf or an intense surfing session.
It is the ideal place to let go of stress,
recharge your batteries with a good book, cool off in the water and enjoy a snack or a drink prepared by Le Garage Hotel. There's no need to do long laps in the pool, you are there to relish precious moments of relaxation in an urban oasis. The swimming pool usually becomes a meeting place for discussions, leisure, and relaxation during your stay in Biarritz. It offers an invigorating break on the patio under the soothing shade of palm trees.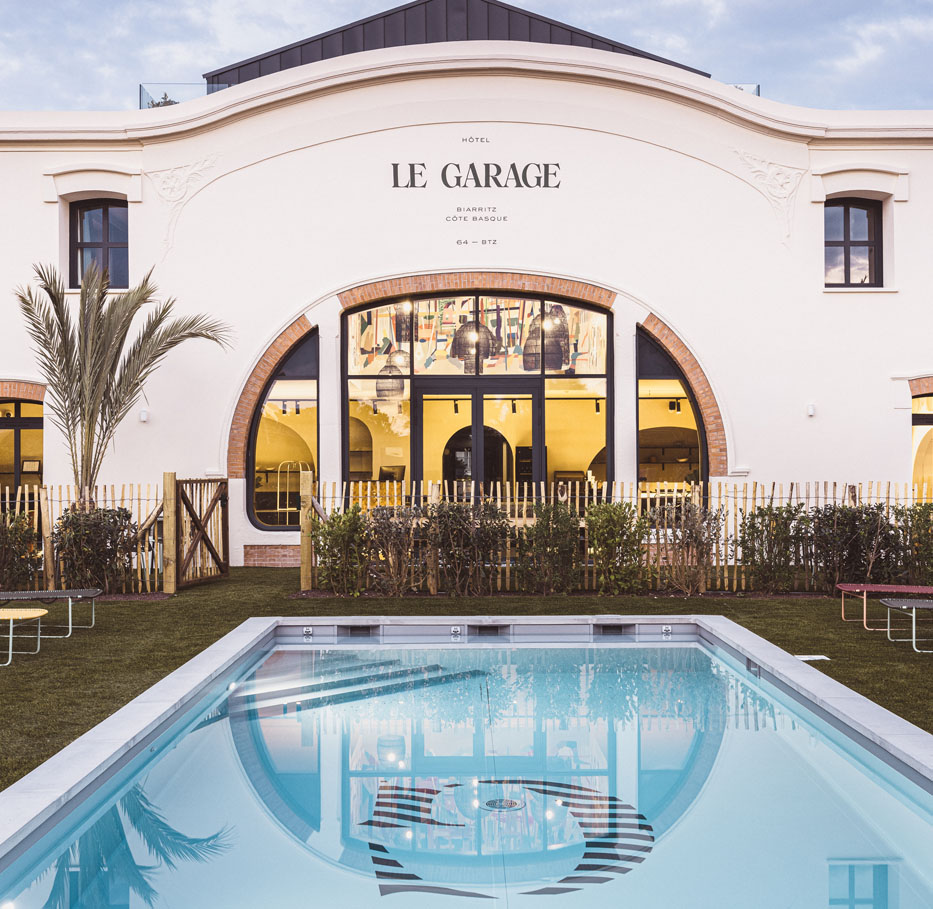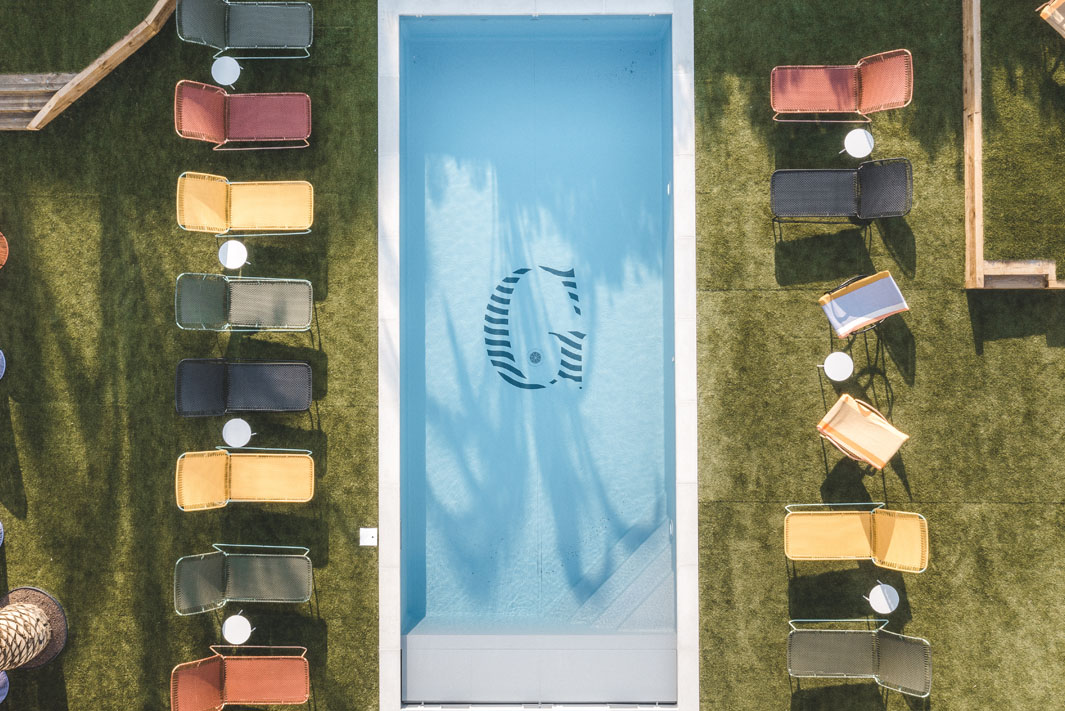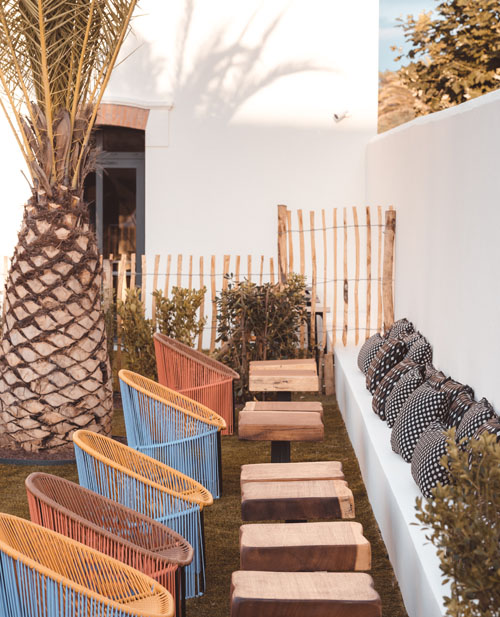 The decoration around the pool makes a lasting impression
Life is swell relaxing on a sunny terrace with vibrant deckchairs and parasols in a cheerful atmosphere. AMES outdoor furniture was specifically chosen as the brand favours eco-responsible production with recycled materials and it believes in fair trade. Handcrafted in Colombia, all AMES furniture is unique high-end pieces that tells a story. Craftsmen use ancestral and sophisticated craft techniques that require a lot of time and expertise.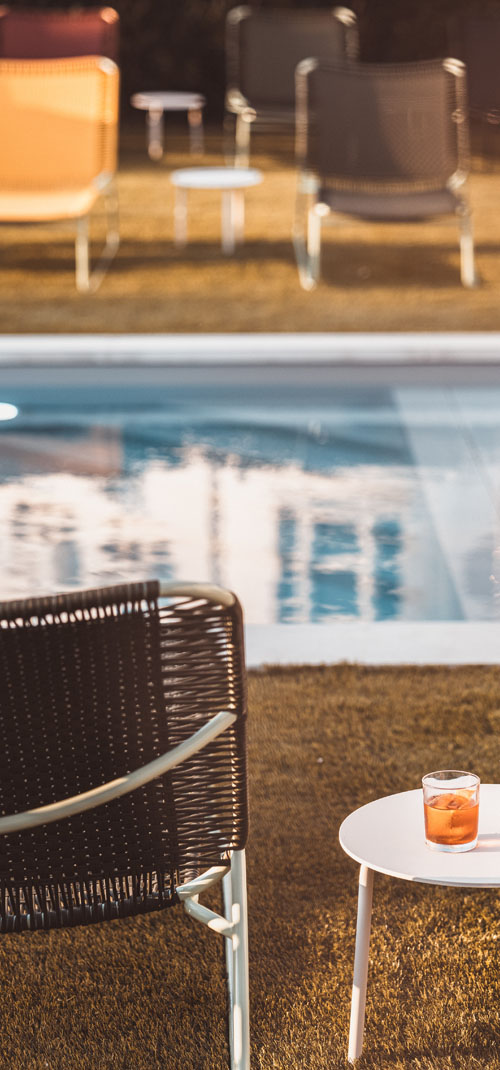 The hotel with a heated, outdoor swimming pool…
…in Biarritz offers a great start to an exceptional stay between the beautiful garden, and the rooms boasting unrefined and classy décor. The hotel's remarkable architecture bears witness to its history while the restaurant's delightful cuisine makes you appreciate the present. From the terraces of the suites you have panoramic views of the Lighthouse in Biarritz and the Atlantic coast.