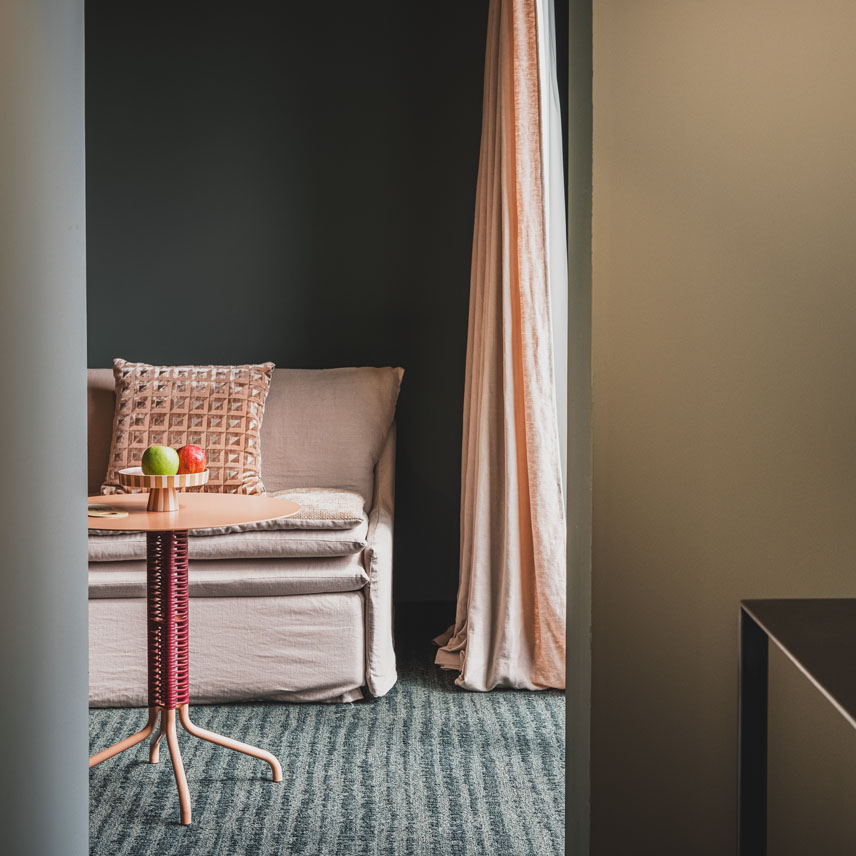 Rooms & Suites
Ideally located between the Pyrenees and the Atlantic Ocean, Le Garage is a luxury hotel in the Basque Country offering you an unforgettable stay. Head to Biarritz's famous surf spots on the Basque Coast for an exclusive weekend getaway where you can find a dose of inconspicuous luxury.
Everything that makes Biarritz so special: its elegance, its historical heritage, its location in the heart of pristine nature by the sea, is reflected in our rooms and suites. Experience contemporary luxury at this historic seaside resort, where tradition blends harmoniously with technology and comfort. Combining classy materials, designer furniture, clean lines, a stunning view from the top of their panoramic terraces as well as comfort and privacy, the 27 rooms and suites of the Le Garage Hotel Biarritz offer the experience of "bien vivre Biarrot" or the good life.
Rooms accessible on request and pets accepted with supplement.
Whether overlooking the sea or the Golf du Phare, our luminous rooms will provide you with a unique and romantic four-star stay. Ideal for holidays with the family or with an organized group, the Tribu rooms and suites are designed to be comfortable for several people. At Le Garage Hotel Biarritz, you can enjoy the tranquility and relaxed elegance of both an indoor and outdoor lifestyle. Cycle along the coast or go for a massage at the spa, take a dip in the heated outdoor swimming pool, or enjoy an appetizer with a moonlit ocean view or go for a walk and a stolen kiss on the beach. A real holiday spirit lives in this setting perched on the roof of Biarritz.