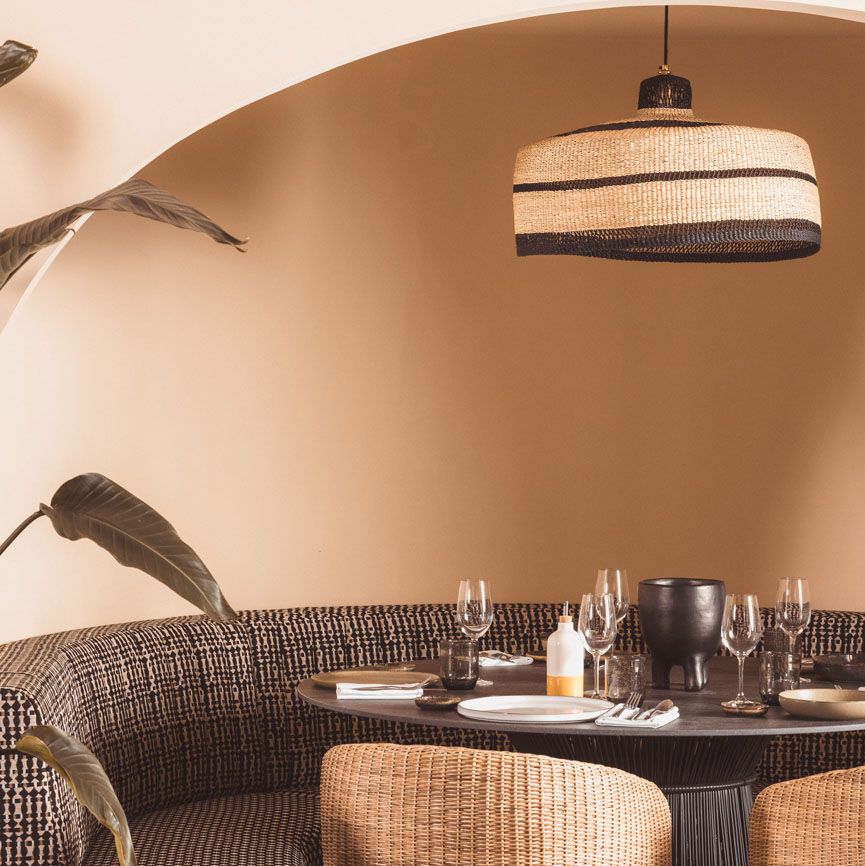 Néo bistrot in Biarritz
In a living space with a colourful vintage spirit, Le Garage's restaurant in Biarritz welcomes you with a local and convivial menu. The restaurant in Biarritz, Le Neo-Bistrot, is set around the patio and the terrace, the dishes are served in a cozy and particularly welcoming space. Come and taste typical Basque cuisine, perfectioned with simplicity. The traditional dishes are served in an original way and are infused with a taste of vacation in search of culinary excellence.

Venez déguster des produits locaux typiques basques,
revisités avec simplicité, loin de toute provocation ! Les classiques sont un peu décalés dans l'assiette, à la recherche d'expériences culinaires au doux parfum de vacances.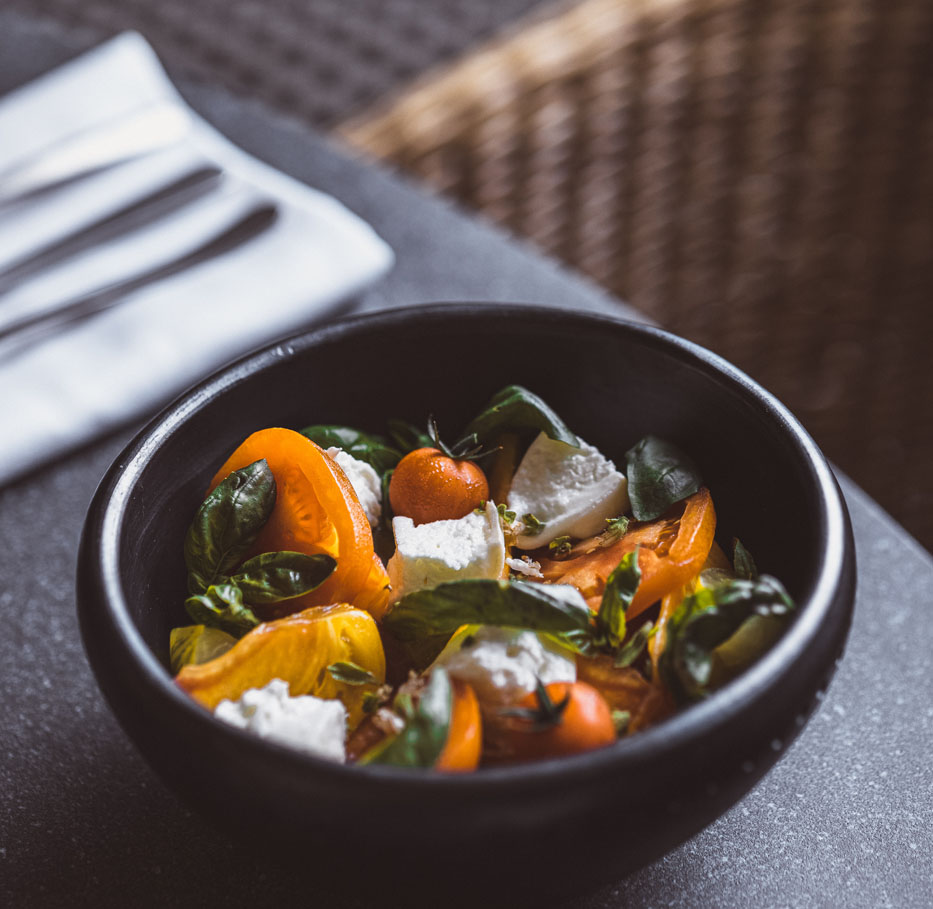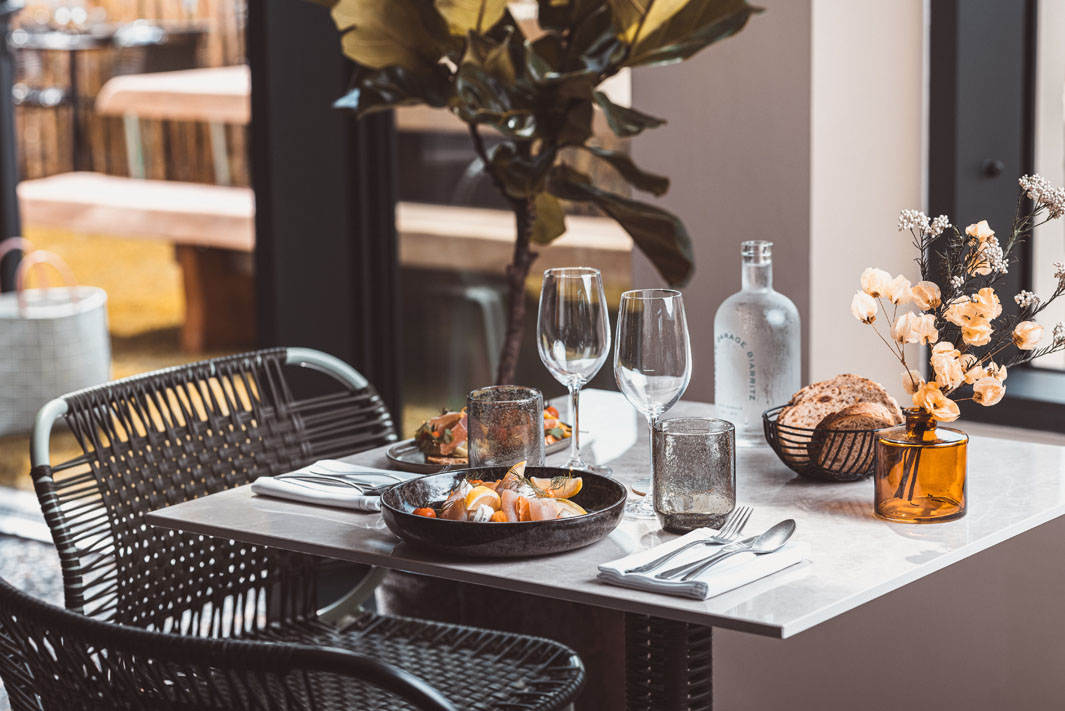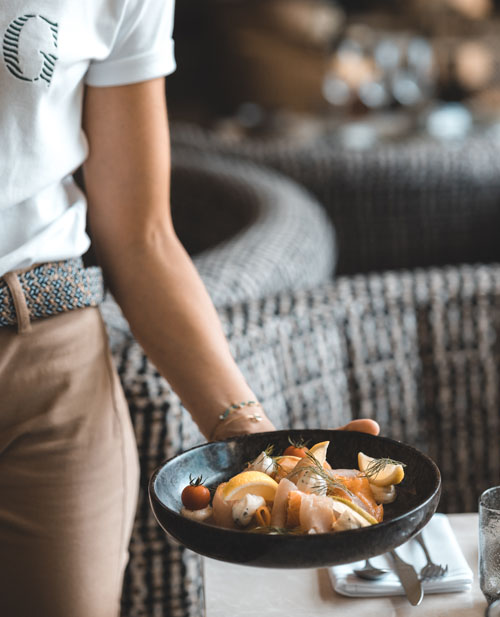 Le chef offre une carte gourmande et affutée
On y partage volontiers les tapas et entrées pour un apéritif entre amis autour du foie gras, d'une terrine landaise ou d'un pâté de campagne doré au four, fromages régionaux et charcuteries basques… Entre autres.
On se laissera ensuite séduire les papilles…
… par une cuisine savoureuse de produits locaux d'une grande fraicheur : Poulpe grillé caramélisé au cacao, crème de carottes, carottes croquantes, pesto d'herbes et amandes , l'Œuf idéal à 63°c, mousse de lard fumé, poêlée de champignons ou les linguines au jambon blanc italien truffé, crème de vieux Comté, truffe d'hiver…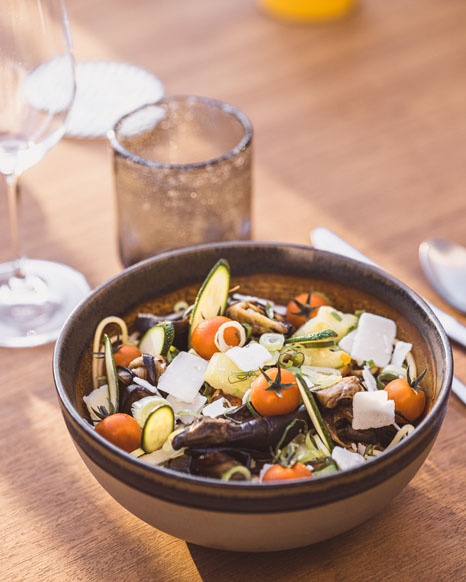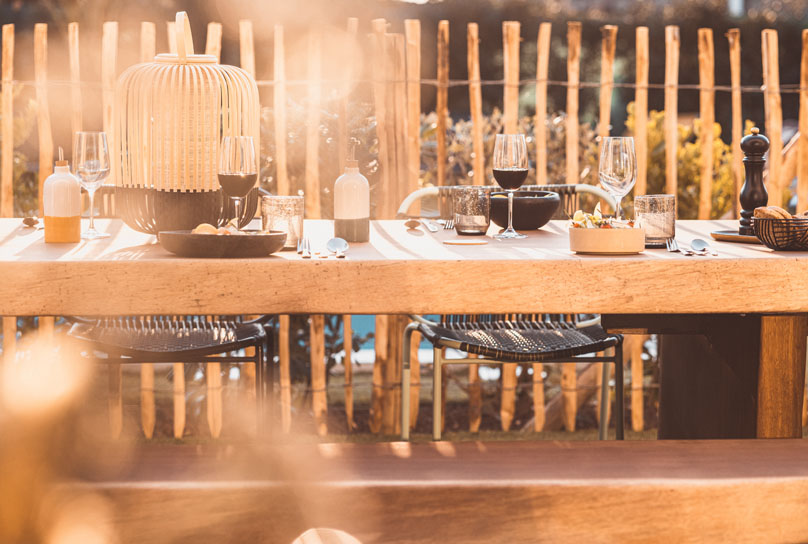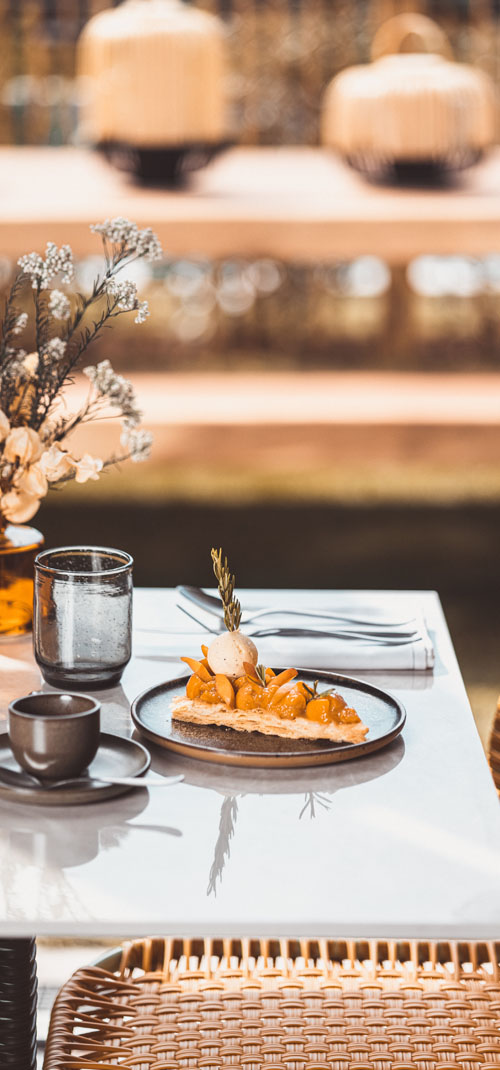 Pour les becs sucrés,
les desserts de "Noisette" sont à l'honneur avec une carte qui se décline au fil des saisons.
Côté flacons et étiquettes, la carte des vins propose une sélection resserrée de vins locaux, incarnés par leur terroir, à déguster à la bouteille ou juste un verre de vin. Le comptoir ne se contente pas de tire-bouchonner : quelques cocktails classiques (Mojito, Moscow mule, Gin To), et de belles créations originales. Laissez-vous surprendre en associant mets et cocktails pour un métissage savant et épicé.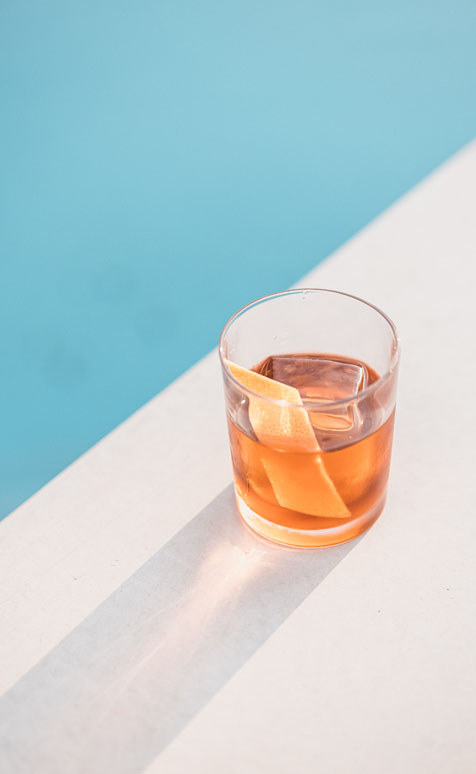 Le restaurant est ouvert midi et soir,
ouvert tous les jours et ouvert le dimanche. Au cœur du patio et face à la piscine il propose une découverte culinaire des saveurs locales du Pays basque. C'est au dehors que cela se passe ! Sous le soleil sur la jolie terrasse donnant sur la piscine et le jardin avec du mobilier coloré, le restaurant de l'Hôtel le Garage Biarritz est un véritable oasis citadin à Biarritz. Ce lieu mythique de la Côte Basque est l'endroit parfait pour un petit-déjeuner sur le pouce, un déjeuner autour de la piscine, pour un dîner ou un dernier verre entre amis.